Hello KK Fans!
Valentine's Day is right around the corner and I am always on the lookout how to make a "masculine" Valentine card for my husband! Taking a few special outline stickers (ornate hearts mini, keys and locks mini, sweet words mini), a little bling (silver holo chain borders) and a blue theme, I think I have come up with the perfect masculine, yet romantic Valentine's card!
What I love about the Krazy Kreations outline stickers is you can get a stunning effect by placing the outline sticker on pattern paper, which I did with the heart. I used a very subtle blue pattern paper for my heart and then highlighted it and the key sticker on a traditional white and black matted background. This really "pops" the main theme of the card. Sticking with the blue theme, I matted a blue damask pattern paper for the background onto white and then black papers, made a matted cigar band with white and black. Adding a dimensional touch on the card with twine on the right side of the cigar band (you will want to tie the twine around the card before using pop dot dimensional on the matted heart piece). Final touches of a silver chain bling at the upper right and a sentiment on subtle blue pattern paper towards the bottom finishes the card.
Masculine cards are easy and obtainable when you pair the right stickers, paper and creativity.
Krazy Kreations Products Used: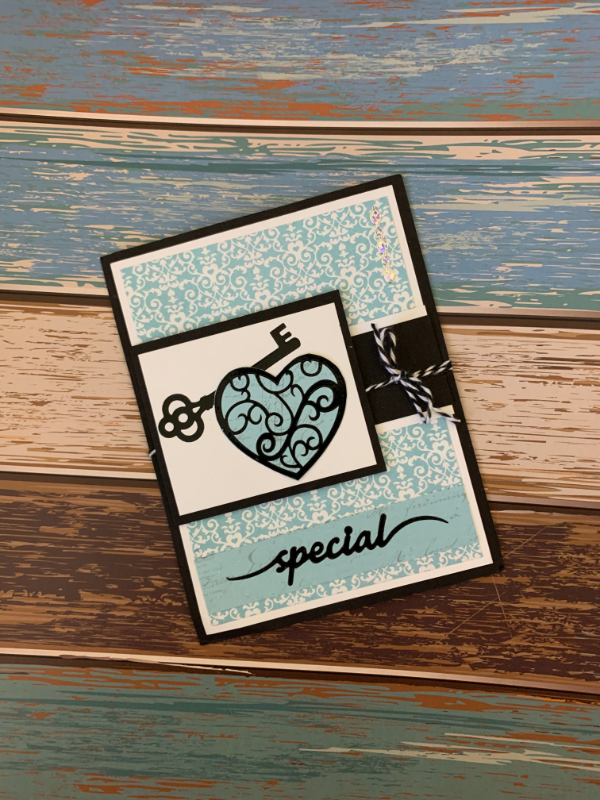 Enjoy!
Kara
Recent Posts
Hello KK Fans! With the new norm it was a little hard for me to find my crafty bone. With the suns …

Hello KK Fans! I have been thinking outside of my crafting box and went with something a little d …